BLK is Distributor of Metabones and SmallHD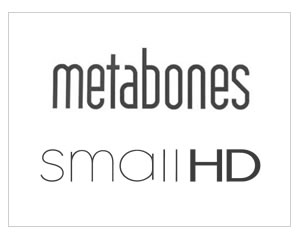 BLK is Distributor of Metabones and SmallHD
BLK is Official Distributor of Metabones and SmallHD in Greece.
We are pleased to announce that we will be able to sell the Metabones adapters in Greece. Metabones manufactures high quality Lens adapters for all available mounts in the Market (Sony E-mount, Panasonic MFT mount, Canon EF-Mount, Nikon F-Mount, PL-Mount e.t.c). Metabones first launced the Speed Booster function for brighter and wider pictures. We have available in stock most of the Metabones adapters for Demonstration to our customers.

Our Company is also
Distributor
of SmallHD in Greece. SmallHD Manufactures high quality monitors for Cameras and DSLRs. SmallHD Monitors are the lighter monitors in the market because of their special lightweight material. They also have stunning picture and high brightness! We have SmallHD AC7 monitor for demonstration to our customers.
Key Products
Adapter Metabones SPEF-E-BM1
Adapter Metabones SPEF-E-BM4
Monitor SmallHD DP4
Monitor SmallHD AC7
Monitor SmallHD DP7PRO-HB
PHOTO GALLERY

Warning: Invalid argument supplied for foreach() in /var/www/vhosts/blk-group.gr/httpdocs/views/view_articles/templates/full/news.php on line 49